What Are the Types of Flat Roofs?
At R-Krew Construction, we offer a variety of services just for flat roofs. Of course, you still get the options of repair, replacement, and installation. But there are a variety of flat roofs that don't use the same materials as pitched roofs. We provide our help for the following types of flat roofs:
Spray polyurethane foam roof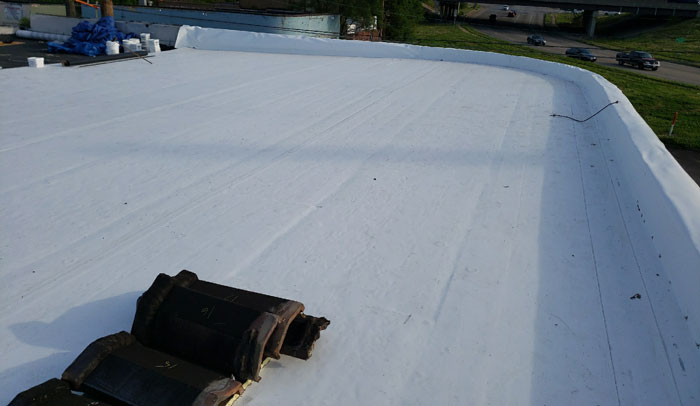 How Are Flat Roofs Different?
Flat roofs actually are angled but at a very low pitch. Without that slope, water wouldn't drain correctly or at all. Because of the way flat roofs are installed and the materials they are built from, they require special knowledge and skills to work on. Fortunately, we have that expertise.
Working on roofs is dangerous. Such work requires experienced crews that communicate well. At R-Krew Construction, we have been a team for years, so we know how to work together efficiently to ensure you get what you pay for. Our honesty and dedication assures your satisfaction.
Know Exactly What You're Getting With Our Communicative Team